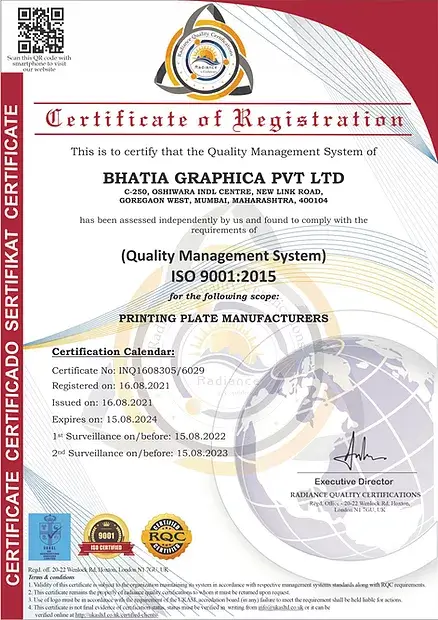 Bhatia Graphica guarantees high quality prepress for all packaging and offers many qualitative services and solutions to printers and brand owners.
Bhatia Graphica has a strong infrastructure and a highly motivated and skilled workforce.
Bhatia Graphica is an ISO 9001:2015 certified company.
Conduct all business in a fair and honest manner.
Listen and be responsive to customer's needs.
Neat Execution and control.
Anticipating and reassuring customers.